Slow cooker paleo cauliflower mushroom soup. Fusing the principles of a Paleo diet with the convenience of a slow cooker can lead to wholesome and delicious meals. One such delightful concoction is the Slow Cooker Paleo Cauliflower Mushroom Soup.
This feature will guide you through understanding the essentials of Paleo ingredients, mastering soup preparation techniques, and implementing safety practices while using a slow cooker.
To create a Paleo soup, you must first understand the importance of incorporating whole, nutrient-dense foods such as lean proteins, fruits, vegetables, seeds, nuts, and healthy oils.
Moreover, you will learn the nuances of sauté vegetables properly and understand the correct order of adding ingredients to enhance the soup's flavor.
Lastly, we'll demystify the use of the slow cooker to guarantee a safely cooked, hearty soup.
Understanding Paleo Ingredients
Understanding the Paleo Diet and Ingredients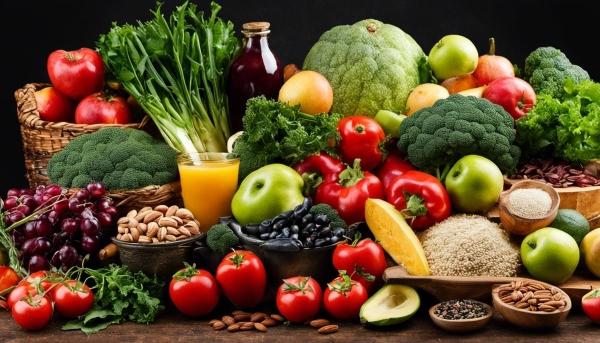 The Paleo diet is a plan modeled after what our ancestors might have consumed during the Paleolithic era. It involves consuming whole, nutrient-dense foods such as lean proteins, fruits, vegetables, seeds, nuts, and healthy fats while eliminating processed foods, refined sugars, grains, and most dairy products.
Getting a grasp on these unique ingredients is essential when preparing a Paleo-friendly soup.
Key Ingredients in a Paleo Diet
The main components of a Paleo diet include lean proteins like chicken, turkey, beef, and fish. They serve as a significant source of fuel and promote skeletal muscle growth. Fruits and vegetables are another crucial part of the Paleo diet, rich in antioxidants, vitamins, and minerals that can lower the risk of developing diseases. Nuts and seeds are included as they are rich in healthy fats, fibers, and protein, yet they should be consumed in moderation since they are high in calories.
As for fat sources, the Paleo diet emphasizes obtaining them naturally. This includes monounsaturated fats from olive oil, avocados, nuts and polyunsaturated fats, especially omega-3 fatty acids, from fatty fish and walnuts. Processed polyunsaturated and monounsaturated fats or trans fats are usually avoided.
Ingredients to Avoid in a Paleo Diet
Grains, including wheat, oats, and barley, are not included in the Paleo diet as they may lead to an inflammatory response. The same goes for dairy products, except for certain types, such as clarified butter or ghee. Processed foods, legumes, and refined sugars are also off-limits due to their high phytic acid content, which can interfere with the absorption of essential nutrients in the body.
Paleo-Friendly Soup Ingredient Considerations
When crafting a Paleo-friendly soup like the Cauliflower Mushroom Soup, remember to use fresh, organic cauliflower and mushrooms, lean proteins such as chicken or turkey, and a broth made from natural ingredients without added sugars or preservatives. You can consider adding antioxidant-rich ingredients like garlic and onions for additional flavor. Make sure to use Paleo-approved oils, like olive or avocado, for cooking. Keeping these Paleo ingredients in mind will ensure your soup remains nutrient-dense and accurate to the Paleo blueprint.
Mastering Soup Preparation Techniques
Preparing Your Ingredients
Before you start with your soup, prepare all your ingredients. For this recipe, you will need one large head of cauliflower chopped into florets, 8 ounces of mushrooms, roasted garlic oil, one quart of chicken or vegetable stock, frozen leeks, and your preferred spices like salt, pepper, and thyme.
Sautéing the Vegetables
Begin by sautéing your vegetables. Heat a pan on the stove, adding a small amount of oil. Add your onions and garlic and sauté until they are translucent. This process brings out the flavors of the onions and garlic, adding depth to your soup. Next, add the mushrooms and cook for 5-6 minutes until they become browned.
Using Your Slow Cooker
After sautéing the vegetables, it's time to move the cooking process to the slow cooker. Slow cookers provide a gentle, even heat that allows flavors to develop over several hours. Add your sautéed vegetables, chopped cauliflower, and chicken or vegetable stock into your slow cooker. Cover and let it cook for about 4-6 hours on low or until the cauliflower is tender.
Adding Final Touches
Near the end of the cooking time, add the coconut milk to the slow cooker for creaminess. This pairs well with the hearty flavors of the cauliflower and mushroom. Season your soup with your preferred salt, pepper, and thyme.
Adjusting Soup Thickness
The thickness of a soup is often left to personal preference. If you prefer a thicker soup, remove some of the cooked cauliflower and puree it before adding it back. You can also use a hand-held immersion blender to puree some of the soup in the slow cooker. Conversely, adding more stock will thin it out if your soup is too thick.
Perfecting Soup Preparation Techniques
By understanding how to sauté vegetables, using a slow cooker, knowing the correct order of adding ingredients, and adjusting the thickness of the soup, you can quickly master these soup preparation techniques. These skills apply to this paleo cauliflower and mushroom soup and can be used in other soup recipes.
Slow Cooker Usage & Safety Tips
Understanding Your Slow Cooker Functionality
Your slow cooker is an efficient kitchen appliance that simmers your food at a lower temperature. Most slow cookers offer soft, high, warm, and off settings. The common ground steams your food, typically over 6 to 10 hours, while the high setting cooks slightly faster, typically over 4 to 6 hours. The warm environment keeps your food warm after it's cooked without overcooking it.
Safety Guidelines for Slow Cookers
Using a slow cooker safely is extremely important. Make sure you place your slow cooker on a flat, stable surface away from any items that might get damaged by heat, such as cookbooks, paper towels, or curtains. Never use your slow cooker if the cord or plug appears damaged or the inside coating has chipped or cracked. Avoid overfilling your slow cooker – most manufacturers recommend filling it no more than two-thirds to three-quarters full.
YOU MAY ALSO LIKE:
Slow Cooker Keto Mushroom Soup
Air Fryer Keto Pears Baked with Blue Cheese
Efficient Use of a Slow Cooker
To ensure your soup cooks evenly, cut your ingredients into similar-sized pieces and place them into the bottom of the cooker. This ensures that the heat is dispersed evenly throughout the entire dish. If possible, fill your slow cooker one-half to two-thirds full. Too little may cause the food to cook too quickly, while too much may cause the food not to cook properly.
Cleaning and Maintenance of Your Slow Cooker
Unplug your slow cooker and allow it to cool before cleaning. Never immerse the base of your slow cooker in water. For the ceramic pot, most are dishwasher safe, but always check the user guide to verify. If food gets stuck, soak it in soapy water – don't use abrasive cleaners or metal scourers, as they can damage the surface. Wipe the outside and heating element of the slow cooker with a damp cloth and dry thoroughly.
Final Words on Slow Cooker Usage
By understanding your slow cooker's functionality and safety guidelines, you can ensure it works efficiently and safely. Remember never to leave the slow cooker unattended when it's on; keep it clean and use the correct settings for the best possible results. Happy slow cooking!
As we explore the rich world of Paleo ingredients in combination with slow cooking techniques, we can bring to life an irresistible Cauliflower Mushroom Soup brimming with flavors and nourishment.
A variety of the right supplies, ingredients and an understanding of how to use your slow cooker effectively can make for an enjoyable cooking experience. Through this exploration, we hope to illuminate the process, demystify any complexities, and inspire your gastronomic journey.
Embark on this journey to create a steaming pot of soup that infuses the aroma of health and well-being into your kitchen and brings warmth to your dining table.
Slow Cooker Paleo Cauliflower Mushroom Soup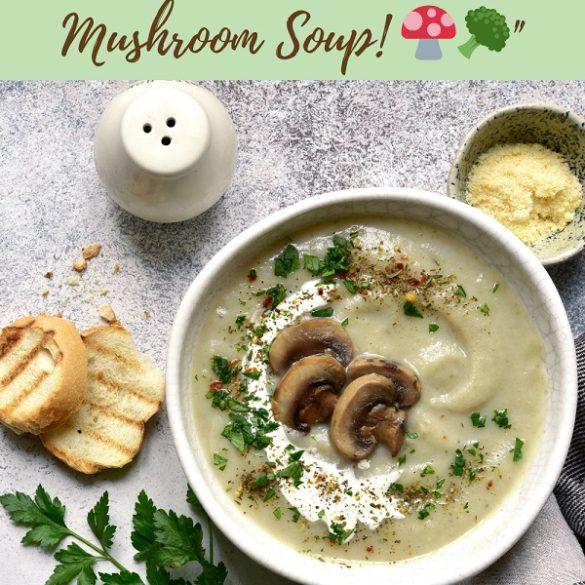 Ingredients
2 bags frozen cauliflower florets
1/2 bag of frozen leeks
1 tablespoon garlic olive oil
1 teaspoon salt
2 cups (500 ml) vegetable stock
1-2 cups (250-500 ml) water
12 0z (360 g) mushrooms, halved
Instructions
Combine frozen cauliflower florets, frozen leeks, roasted garlic olive oil, salt, and vegetable stock in a slow cooker.
Stir well.
Close the pot and cook on a low heat setting for 8 hours.
When you're finished cooking, put it in a blender or use an immersion blender to make it smooth. Then, add 1-2 cups of water to get the thickness you want.
Add sliced mushrooms and cook for a further 30 minutes.
Serve hot.
Did You Make This Recipe?