Air Fryer Keto Buns are a wonderful option for those following a keto diet or looking to reduce their carbohydrate intake. These buns are not only delicious but also a healthier alternative to traditional buns.
By using almond flour, eggs, and a few other simple ingredients, these buns are low in carbs yet packed with flavor.
How to Make Keto Buns in an Air Fryer?
To start making Air Fryer Keto Buns, begin by preheating your air fryer to 350°F (175°C). In a mixing bowl, combine almond flour, protein powder, Greek yogurt, flax, baking soda, egg, and salt, whisking them together.
I tried two types of pans to make these buns – a 4-inch spring-form pan and ramekins. Experiment to see what works best in your oven, but I think the spring-form pan worked the best. Using your hands, shape the dough into small buns and pour the mixture so that it's spread out evenly into two pans that are 4 inches in size. These pans may be called springform pans or oven-safe ramekins.
Allow them to cook for approximately 10-15 minutes, or until they turn a golden brown color and are cooked through.
For an extra touch, you can brush the buns with beaten eggs before cooking, which will give them a shiny finish.
Once the buns are cooked, carefully remove them from the air fryer and let them cool slightly. Then, slice the buns in half and use them as a base for your favorite keto-friendly sandwich fillings.
These buns are also an excellent choice for hamburgers or as a side to accompany a salad or soup.
YOU MAY ALSO LIKE:
Air Fryer Teriyaki Chicken Wings
The Air Fryer Keto Buns have a light and fluffy texture with a subtle nutty flavor coming from the almond flour. They are a fantastic substitution for traditional buns, offering satisfaction without compromising your keto diet. So, the next time you're planning a meal, consider making these buns for a guilt-free and delicious option that won't throw you off track.
Air Fryer Keto Buns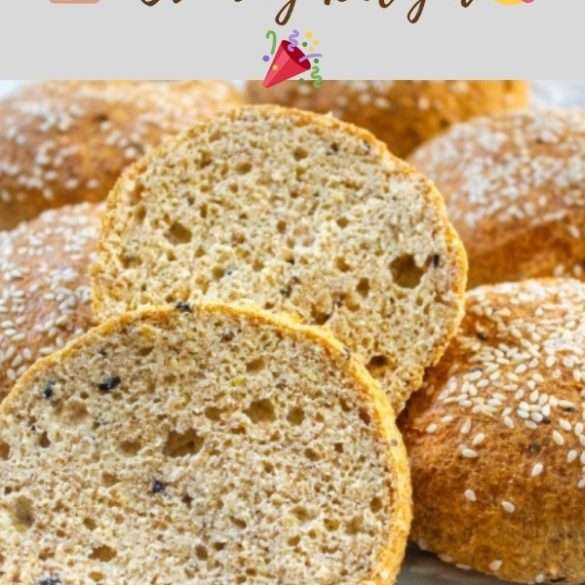 Ingredients
1/2 cup almond flour
1/4 cup (60 ml) plain Greek yogurt
1 large egg, beaten
1 tablespoon unflavored protein powder
1 teaspoon flax
pinch of salt
1/2 teaspoon baking soda
Instructions
In a medium mixing bowl, combine all ingredients. Stir well.
Split the mixture evenly between two 4-inch pans, or use two oven-safe containers.
Set your air fryer to 350°F and the timer to 10 minutes.
When the timer goes off, check if your buns are cooked all the way through with a toothpick.
Gently take out the pan from the air fryer and wait until it cools before taking out the buns.
Cut the buns in half and give each person one. If you want, you can put them in the toaster to make them warm and crispy.
Did You Make This Recipe?