Instant pot keto beef fajitas. Cook up yummy fajita steak and peppers in your Instant Pot! Make tasty Paleo and Whole30 bowls with all your favorite toppings. This meal makes a great healthy choice for busy weeknights.
What Do  You Need:
Chili powder
Spice Mixture
Salt
Ground Cumin
Garlic Powder
Onion Powder
Coriander
Flank Steak
Beef Broth
Tomato Paste
Red and Green Bell Peppers
Garlic
Jalapeno Pepper
Red Onion
The Instant Pot is really cool! You can cook in the same pot without having to use a second pan – which means no extra mess. Mix the spices with the steak slices and cook them in a pan. Add the other ingredients and cook for 7 minutes. That's it! You'll have a delicious, tender steak and pepper dish that tastes amazing.
You May Also Like:
Slow Cooker Keto Beef Stroganoff
Instant Pot Paleo Pulled Pork: Quick & Delicious!
Tips and Tricks:
1. For best results, use flank steak or sirloin steak. All other cuts of beef will be too tough to enjoy.
2. The Instant Pot cooks meat in just 7 minutes. That's super fast! Plus, it cooks the meat nicely so it's not tough.
3. The spice mixture doesn't have any heat in it, so if you don't want anything spicy, leave out the jalapeño in the recipe.
4. Save the liquid that's left in the pot after cooking! Store it with any remaining steak to make it juicy and tasty.
How to Serve Instant Pot Keto Beef  Fajitas:
Beef fajitas are usually served as a meal. They consist of thin slices of beef, cooked with onions and bell peppers, that are served on a warm keto tortilla. The beef, vegetables, and tortilla are usually accompanied by salsa, sour cream, cheese, and guacamole.
Is Guacocmole Keto-Friendly?
The answer is yes, absolutely! Guacamole is a yummy side dish that everyone loves, especially people who want to eat healthier. It might not look so pretty, but it's packed with lots of healthy stuff. It's full of important vitamins, and minerals, and it tastes great with all kinds of food.
If you're looking for a delicious and healthy snack, guacamole is a great choice! It's full of important nutrients and fits well with both the ketogenic diet and other healthy eating plans.
How to Make Keto Mexican Tortillas?
These keto tortillas are really easy to make! Just three ingredients and they're soft and pliable. Make great sandwiches, quesadillas, pizzas, and more! Only 2 grams of carbs per serving. Delicious!
I like tortillas best when it comes to bread and wraps. They're very adaptable and can be used in lots of ways. I ate them often when I was a kid, and they're the main part of one of my favorite meals – Quesadillas!
Since I started the keto diet, I had to make some big changes to what I eat. But, I still eat bread and wraps often.
Traditional corn and flour tortillas, usually found in stores, are not good for a keto diet. They contain a lot of carbs and not much fiber. Corn and flour are also not allowed if you're following a keto diet. But don't worry! You can make your own keto-friendly tortillas very easily.
I have wanted to give you a keto tortilla recipe for a while now. It's easy to make and much healthier than using corn or wheat. All you need are 3 ingredients and it only takes a few seconds!
You don't need eggs, yeast, or grains, but it still looks and tastes like a real tortilla. The texture is soft and pliable like a real one. Instead of using regular flour, you use almond flour, but there's no almond or nut flavor in it. It still tastes like real tortillas!
My friend recently started a low-carb diet and I made him some tortillas. He was shocked because they were keto-friendly and this recipe proves you can still have bread on a keto diet!
How to Make Almond Flour Tortillas?
The Ingredients:
Almond Flour-Blanched almond flour is the best choice for tortillas. Don't use almond meals because it makes them dense and heavy.
Psyllium Husk-Psyllium husk is a type of fiber that has no carbs. Adding it to keto bread recipes can help the dough stay firm without using any grains or flour. It's important not to use ground psyllium husk – only use the whole ones!
Salt-Salt adds flavor to food without being too strong.
Olive Oil-Olive oil is my favorite oil for baking bread. You can choose a different oil if you like.
Warm Water-The temperature of your water should be warm, but not hot. It's okay if it's not too hot, like lukewarm.
Cooking Method:
Put your dry ingredients in a bowl. Mix them together. Add olive oil and warm water and mix until it's all blended. The dough should be thick. Knead the dough a few times with your hands until it's nice and smooth.
Divide the dough into 4 big pieces or 8 small ones. Press down on them a bit. Put a sheet of parchment paper on top and use a rolling pin to roll the dough out flat. Place a dinner or appetizer plate on top and cut around it to make a circle. Do this until all the dough is used up.
Heat a pan or skillet on medium. Put a tortilla on it and cook for 2-3 minutes. Flip it over and cook for 2 more minutes. Do this until all the tortillas are cooked.
Instant Pot Keto Beef Fajitas
So, this is the final touch: The ingredients required are some beef, bell peppers, onion, cumin, chili powder, garlic powder, salt and pepper, and avocado oil. Directions on how to prepare the dish are also provided.
1) an Instant pot can be used to make keto beef fajitas;
2) the ingredients required are simple and can easily be found, and
3) there are easy-to-follow instructions for preparing the dish.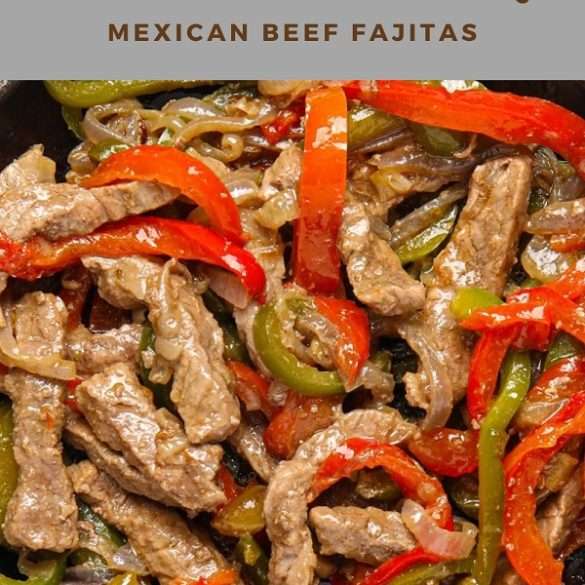 Ingredients
1 tablespoon avocado oil
1½ pounds (720 g) flank steak
2 tablespoons chili powder
1½ teaspoons salt
1 teaspoon ground cumin
1 teaspoon garlic powder
1/2 teaspoon onion powder
1/4 teaspoon coriander
2 green bell peppers, seeded and sliced
2 red bell peppers, seeded and sliced
1/2 cup red onion, diced
1/2 jalapeno pepper, seeded and sliced
3 cloves garlic, peeled and minced
1/2 cup (125 ml) beef bvroth
2 tablespoons tomato paste
Instructions
Cut the steak into thin slices and put them in a big bowl. Then, sprinkle the spice mixture over the steak and mix it all together.
Heat the avocado oil in an electric instant pot turned to saute mode.
Add seasoned steak and brown for 1-2 minutes. Add the remaining ingredients to the pot and stir well to combine.
Close the pot and lock the lid. Set the machine to cook to high pressure. Set the timer to cook for 7 minutes.
Using the Quick Release method, bring pressure to normal. Carefully unlock and open the lid.
Serve keto beef fajitas hot.
Did You Make This Recipe?